BayStudios+ Launch Campaign
Bay Studios + | CREATIVE DIRECTION, ART DIRECTION, FILM, PHOTOGRAPHY, PRODUCTION
Bay Studios, a Helsinki-based pilates studio, approached us with a task: to create marketing and visual materials to support the launch of their new online pilates class platform, "Bay Studios +." Our goal was to introduce the brand with bold and attention-grabbing films and photography, drawing inspiration from fashion advertising. Our visuals needed to, not only catch the viewer's eye, but also effectively convey a clear message. The platform's key attributes are reliability and approachability, catering to those seeking progressive training amidst busy schedules.
To reinforce a sense of reliability and approachability, we focused on placing the founder, Julia Oravisto, at the heart of our campaign. Julia becomes the central character in our visual story. Through the direction of Juho Vesanen, we crafted an abstract and serene space where Julia discusses her passion for pilates, the lifestyle it represents, her satisfaction in aiding others, and why Bay Studios+ is the go-to choice. Our visual materials showcase Julia both practicing on her own and leading group sessions.
These different stills and motions were created with a specific purpose in mind: being shared across platforms and mediums, from social media to print.
We decided to adopt two styles of photography for this campaign, blending a sleek and minimal aesthetic with dynamic and fluid abstract visuals.
In the first approach, the spotlight is on pilates and group pilates sessions. We captured the essence of the exercises themselves, showcasing the movements, poses, and techniques that define pilates. Moreover, we emphasised the welcoming and inviting atmosphere of Bay Studios +, highlighting the well-designed studio space. The aim was to provide viewers with a clear understanding of the practice while also evoking a sense of comfort and inspiration through the studio's ambiance.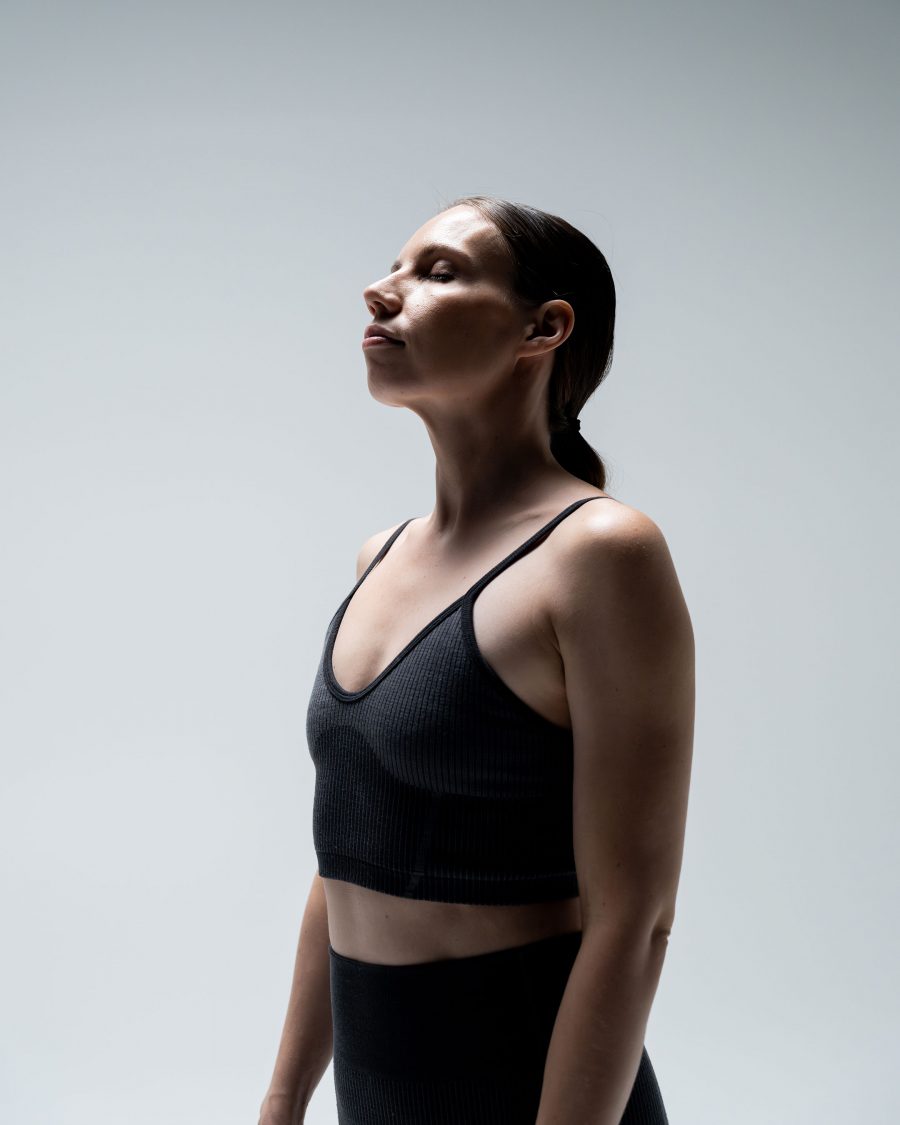 Through abstract photography, our campaign aims to capture the essence of movement and create ethereal spaces that mirror the mental and physical equilibrium synonymous with pilates practice. These images freeze moments of fluidity and motion while transporting viewers to serene environments that evoke contemplation. The soft colour palette and gentle gradients enhance the dreamlike quality, reflecting the core principle of balance in pilates. Integrated with the campaign, these abstract visuals symbolise the transformative journey, enriching the narrative and resonating with the essence of Bay Studios+.