Illustrator,Director,Video artist | ILLUSTRATION, 3D ANIMATION, GRAPHIC DESIGN
Aliina's playful, wild and unique style combined with her writing and vision has put her on top of the game in a few short years. Shiny modern-age digital world is her home and anxiety is her inspiration. Her video art pieces have been screened all over the world from Helsinki to Mexico City and Los Angeles and her commercial work includes partners like Boiler Room, Genelec, Post Bar, Sansibar and the pop-star Alma.
She was awarded as the Illustrator of the Year 2020. She also has two Gold Awards from Vuoden Huiput under her belt.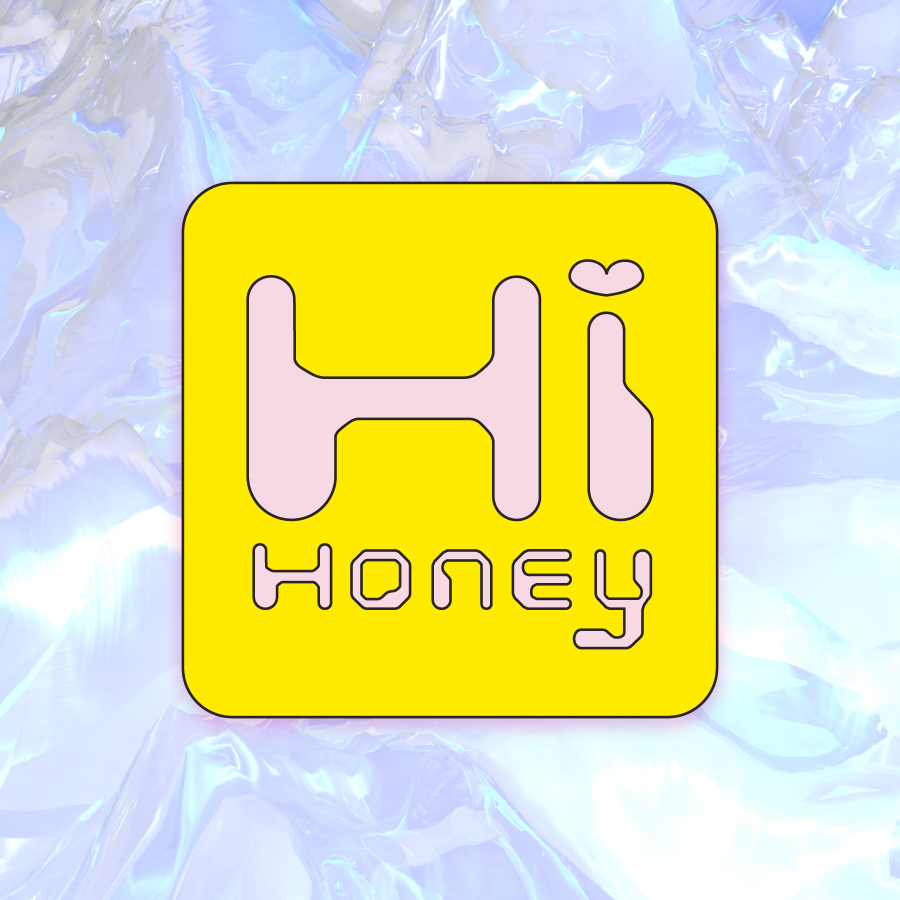 Armour of Heart 
is an Ar-outfit designed for Samsung for their global campaign introducing Samsung Galaxy A devices new AR-filter feature called Fun Mode.
The campaign features K-Pop artist BIBI modeling the AR-looks created by six digital designers all over the world. The other five designers creating their looks for this campaign: Ines Alpha, Maison Taskin, SGI Creator, Gwen Kim, Linxi Zhu.
The collection launched on Fun Mode and featured in BIBI's new music video: The Weekend.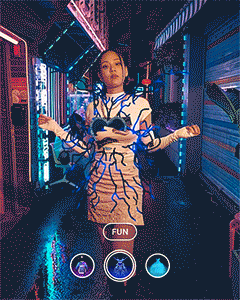 Nike Football introduced The Land of New Football –
an exciting new vision for football run by real heroes who stand for equality,
creativity and for the better game.
In order to unite the world under the Land of New Football, Nike needed
a symbol that came to life with personality and vibrance.
The Land of New Football initiative was launched as the Euros (2020) started.
Brand identity, animations and website design for natural wine imported Let Me.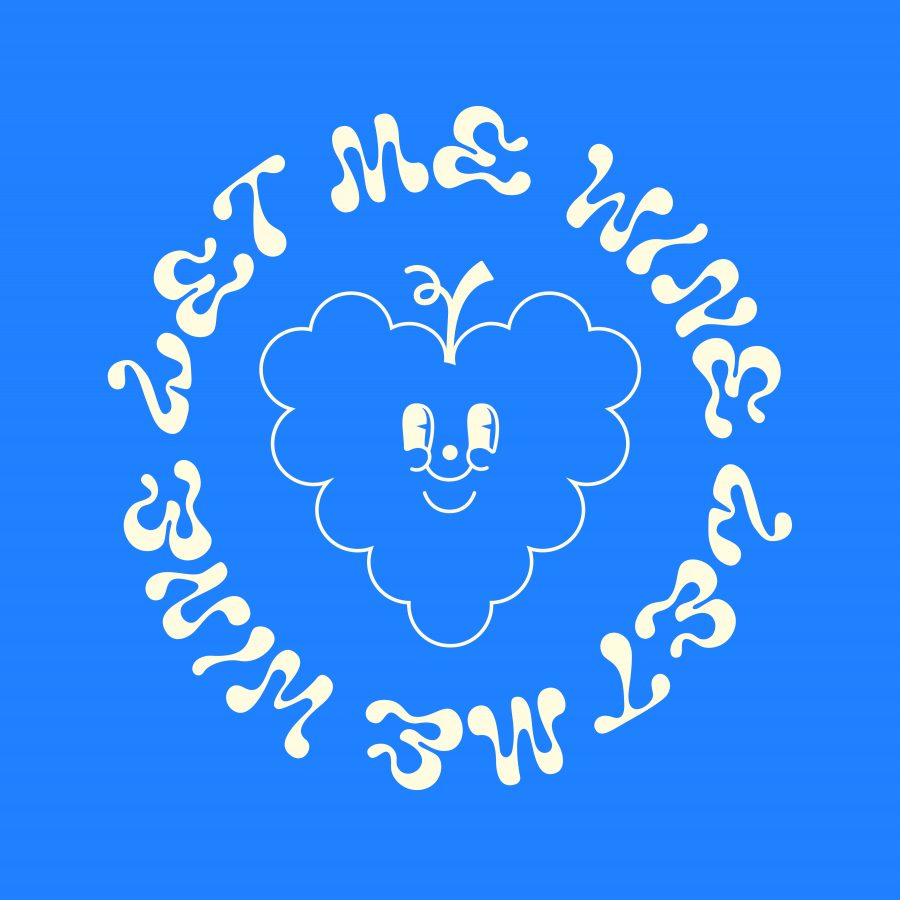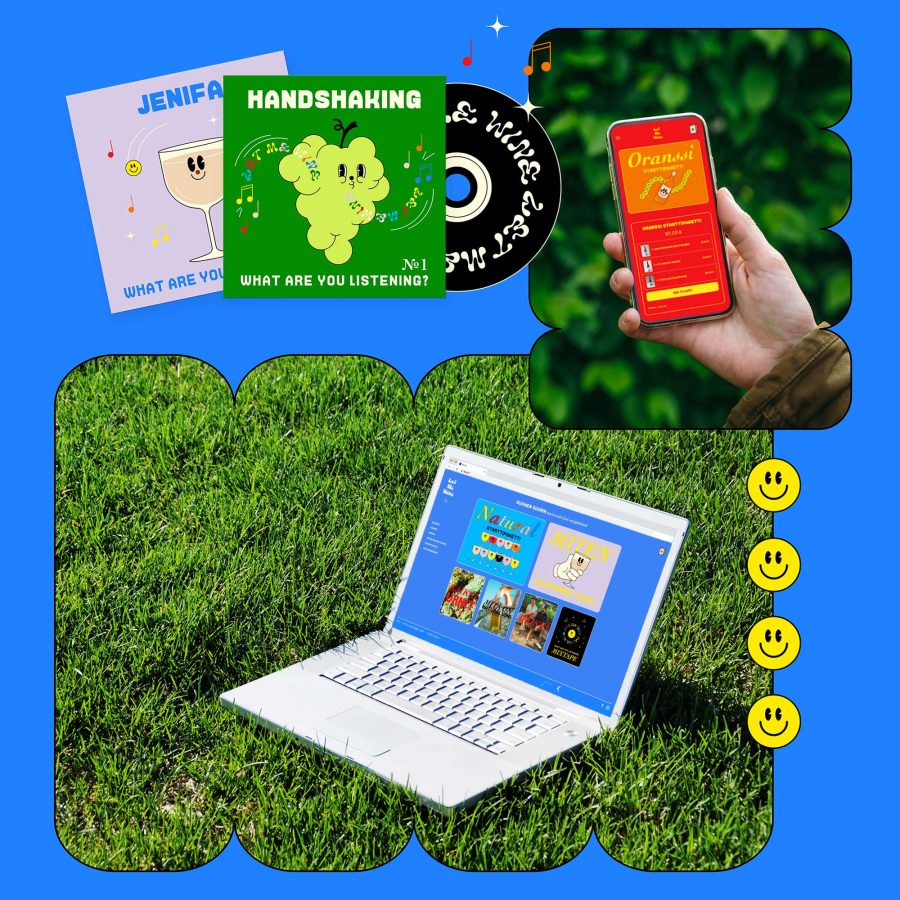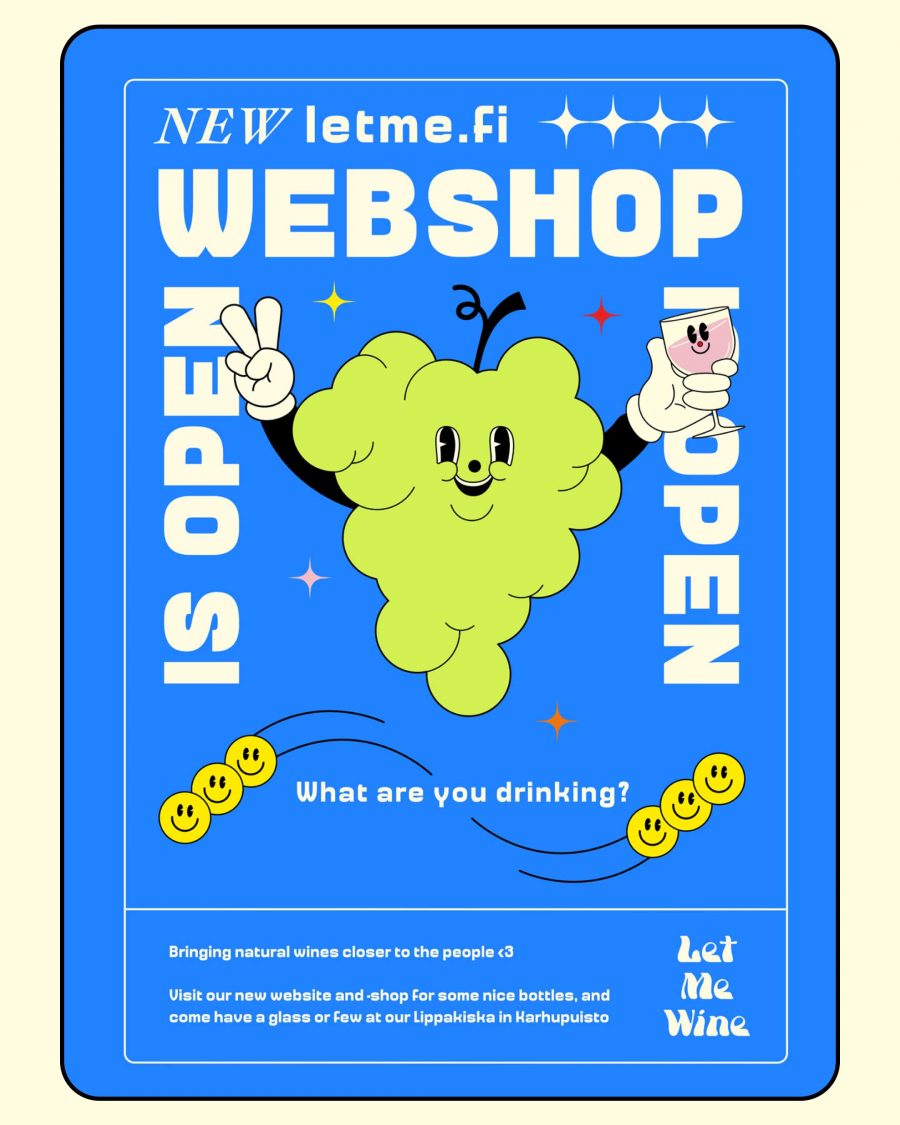 Pamper The Plant Edition is a healing meditation video to light up the dark days of December. It's Zen, it's Pamper, It's Fun.
SCREENINGS
Afterwork
Väinö Kallio, Helsinki
December 2021
Music for Plants,
Kaisaniemi Botanical Garden, Helsinki
December 2021
Dreamy pamperland for Marimekko Kioski 🌧
Marimekko Kioski fall/winter 2021 is all about kindness and respect –
and being kind to everything and everyone also includes yourself.
The new edition of Kioski explores the mindscapes of inner well-being and overall life
balance through meditative prints and calming colorways combined with the laid-back aesthetic of the '90s.
My favorite part was creating these cute and comfy clouds based on Maija Isola's print called Lokki, one of Marimekko's most iconic fabrics. ☁️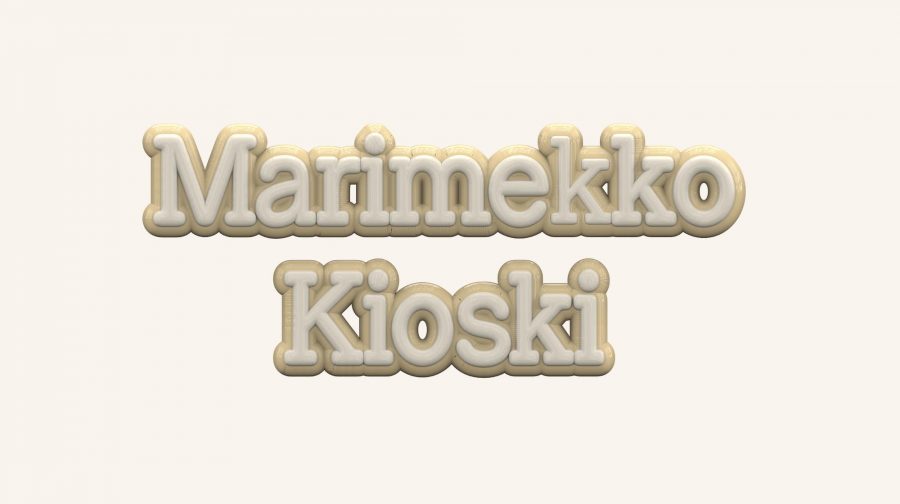 Logo design for a pop up store in Lasipalatsi, Helsinki.
Books & Plants pop up is inspired by the Amos Rex exhibition Between Us
by Karoliina Hellberg, Raimo Saarinen and Tero Kuitunen.
The plant selection has been curated by artist Raimo Saarinen, whose installations are on show at the Between us exhibition. Each of the plants have their own character, but together they make a good team. The plants are complemented by a selection of books from the Amos Rex Shop, with a special focus on plants, gardens, nature and ecology.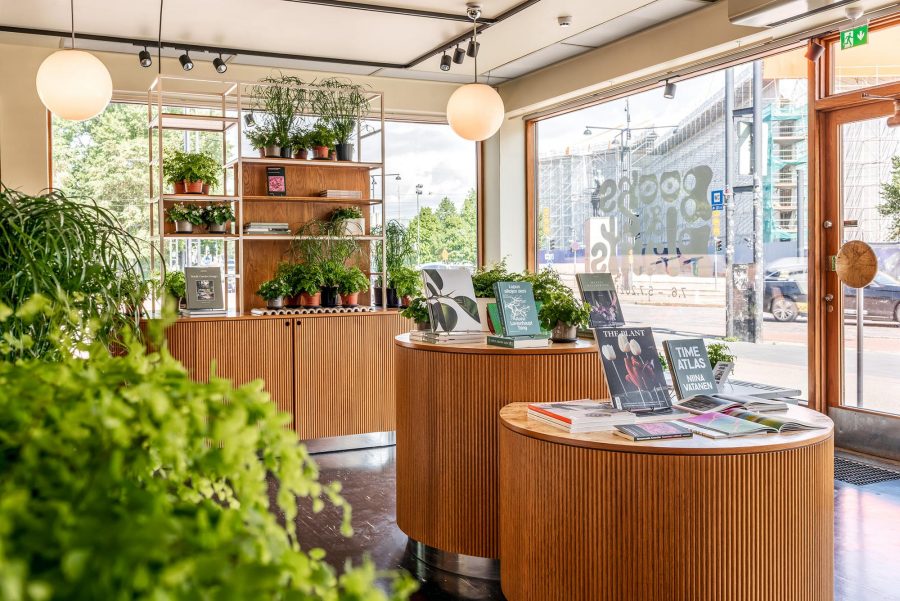 The Marimekko Kioski Coexist Edition reminds us of the wonderful world we live in.
Our coexistence with nature is all about respect –
and being kind and fair to everything and everyone.
The new Kioski campaign invites you to an animated
Marimekko world where harmony among all creatures thrives.
The campaign's sound design was created by Licaxxx, a producer and DJ
from Tokyo, who has composed a conceptual piece of music by
utilizing a sound library based on field recordings from
the Marimekko printing mill.
Illustrated zodiac sign cards, an on-going personal project ✨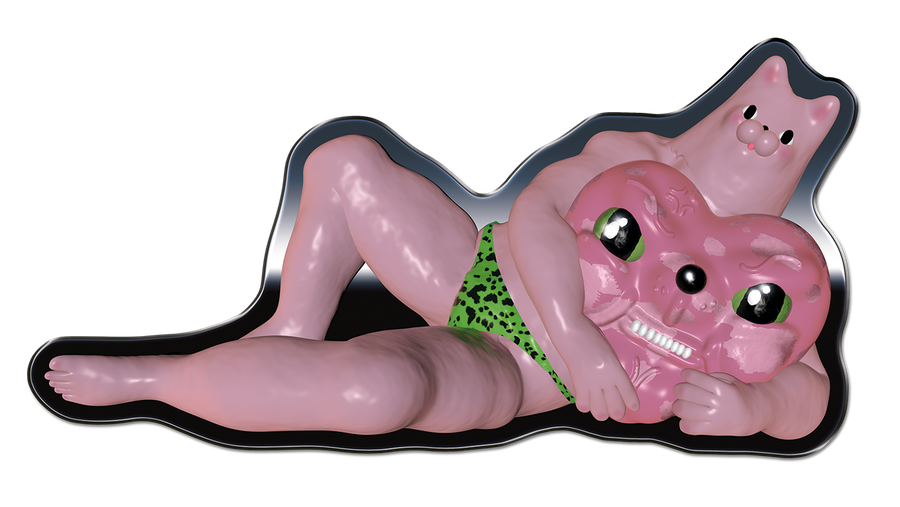 Attraction Magazine is a bi-annual magazine covering art, creative direction, audiovisual art, installation, photography, ceramics and sculpting. Attraction is a canvas for creative play. It aims to inspire, associate and cultivate a more flourishing ground for the art of creating while affirming the community.
"In the first issue of Attraction Magazine we talk about creativity and feed our curiosity with visual fireworks. Between the covers we have in-depth interviews with artists which are accompanied with a sketchbook, comic strips, an essay on commercial art, quirks and collections, photo essays, a short story and a custom made sticker sheet."
You can find the magazine e.g. from Artek Helsinki, Nide kirjakauppa, Harju 8 or order it online here.
Cover illustration for Grafia Magazines 03/2020 issue. The theme of the issue was "passion projects," everything (creative) that graphic artists do when they are not doing paid work.
Grafia magazine is a quarterly published voice supporter in the field of visual communication. The award-winning cultural magazine provides a wide-ranging background on the phenomena of visual communication and creative design, as well as information about the actors in the field and their work.
AD: Otto Donner
Music video for Sansibar's track Liquid Programming.
Liquid Programming is the first song on Sansibar's banging album Targeted Individuals, released May 4th 2020. Get the Targeted Individuals digital album here.
🏆
Awards
Silver Award
Grafia
Vuoden Huiput 2019
Pamper Boots The Club Edition: Too Dreamy To Be True
70cm x 100cm poster, printed on 300gsm high quality paper
Set of dreamy boots designed for Post Bar's poster of September. Post Bar is a music bar and dance club in Helsinki, Finland. Post Bar introduces local and international talents from different fields of art by creating monthly posters. You can support Post Bar by buying their monthly posters and other nice merchandise here.
Live visuals for Boiler Room x Genelec event in Ääniwalli, Helsinki
Performers: Caterina Barbieri, Lorenzo Senni, Rian Treanor, Not waving.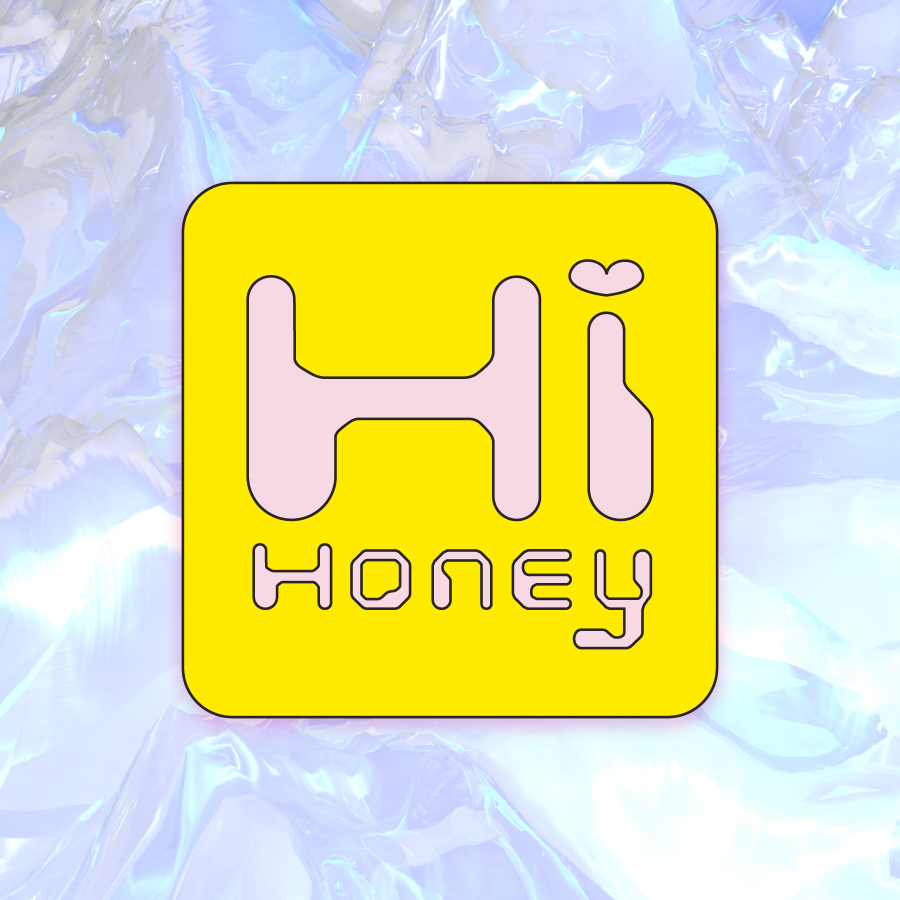 Logo, illustrations and motion graphics for y2k inspired club in DTM.