Marimekko 70th Anniversary | CREATIVE DIRECTION, DESIGN, WEB DEVELOPMENT
Welcome to Marimekko's 70th anniversary! A world's most inclusive digital fashion party.
We were reached by Marimekko with a brief to create a digital fashion party like no other. Our creative director Joni Lindroos teamed up with Berlin-based designer Erno Forsström, the infamous creative coder Viiksimaisteri and illustrator Antti Kekki to create a virtual summer market party platform.
12 hours of live performances, virtual fitting room & photo booth, flower boutique, cakery and fabric shop as well as the key pieces of Marimekko's summer collection – all in an interactive setting.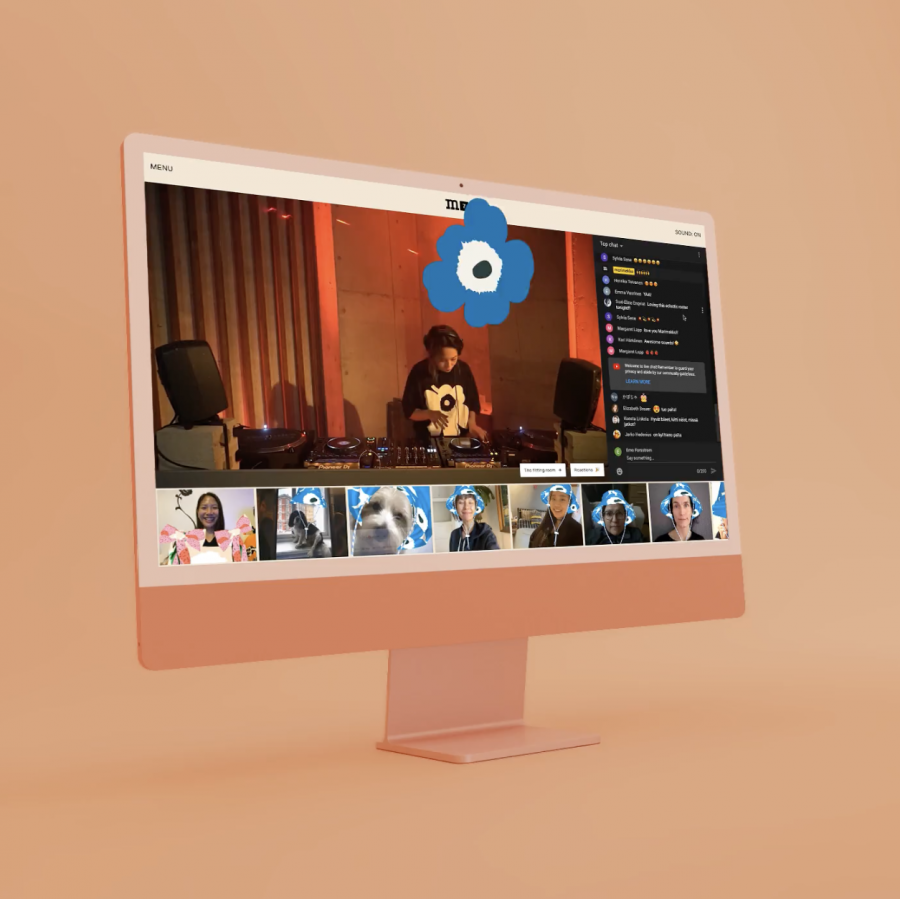 Concept
Core of the concept was the party itself. We wanted to create a communal feeling into it – an event with real attendees and a crowd. Youtube Live and chat was the base, but we wanter more. A photo booth with 3D AR filters worked as a virtual fitting room, where you could change your party outfit on and head to the party by submitting your photo to the feed. Constantly updating feed below the performances made you feel like you're there with other people. Live emoji reactions bursted on top of the screen when people were feeling it.
The event site is figuratively based on the summer markets of Helsinki. It needed to be easily approachable and smooth to use. 2.5D environment with parallax background created a feeling of a space.
The event hosted 12 hours of performances by top Finnish acts, as well as Tokyo's highly acclaimed DJ Licaxxx. Besides the dancefloor, we wanted more to this event. Festive feelings comes when you can explore and stroll around the event site.
We created small mini games, where you could decorate a birthday cake, take a fabric quiz or make your flower bouquet.
3D AR Filters
We 3D modelled Marimekko's summer collection's key pieces in Marvellous Designer and brought them to Instagram with Spark AR and to the campaign site with DeepAR.
Livestream and lineup 
We curated and consulted with the event lineup and filmed the performances at Kuudes Linja with live visuals by Juho Lähdesmäki.